South Florida's Best Hurricane Impact Window Protection
Impact resistant windows are the newest way to protect your home from hurricane damage. Hurricane impact windows are fortified to withstand the impact of debris from hurricane winds. Custom built to fit any opening. Retro-fit your home or business today.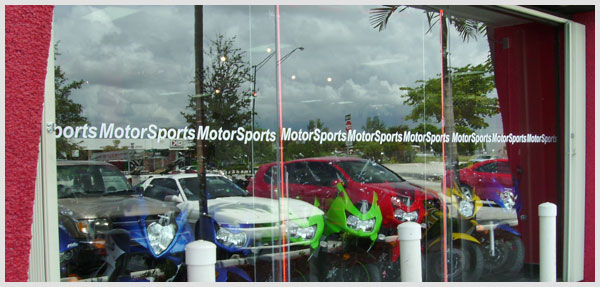 Impact Resistant Glass Windows and Doors
If you are evaluating replacement windows for your home or business or in the design stage of a new construction project, impact windows are your perfect solution to provide effortless hurricane protection. We offer a wide-variety of window sizes, shapes, frame colors, and glass color. You can customize your windows to compliment your existing architecture.

Impact Resistant Glass and Windows combine heavy-duty aluminum frames with impact resistant glass. A special silicone glazing process keeps the glass from shattering. Although the outer-layer of glass may crack on impact, a special inner-layer keeps the glass intact preventing debris from entering your home or business. Impact Windows have been engineered to meet the most stringent wind codes in the country and have been reviewed and accepted by the Miami-Dade County product control division, Florida Building Code, and the International Building Code.

This remarkable product also provides protection to your draperies, rugs, and furniture from the sun's damaging UV rays. Impact resistance glass reduces outside sound and traffic noise enhancing the serenity of your home. The same impact resistant glass and heavy-duty construction that keeps flying objects out of your home during a hurricane, also provides a deterrent to thieves and vandals.
Impact-resistant windows and glass provide security, beauty and peace of mind all year long
We offer the finest hurricane window protection for your home or business. When hurricane home protection is your goal, we provide some of the highest quality hurricane protection products on the market at a very competitive price. Hurricane protection has been important in Florida for years, however now more than ever there is a national need for hurricane protection systems. We currently install hurricane protection products in Broward, Dade, and Palm Beach County. We have a network of hurricane shutter companies throughout Florida we can refer you to. Contact us for more information regarding hurricane protection!